Evaluation activities are embedded within the CIRTL INCLUDES initiative. The data provided by these activities provide the group with feedback and are used to adjust strategies, support communication, and contribute to shared metrics.
See the diagram below for a detailed plan of our evaluation activities: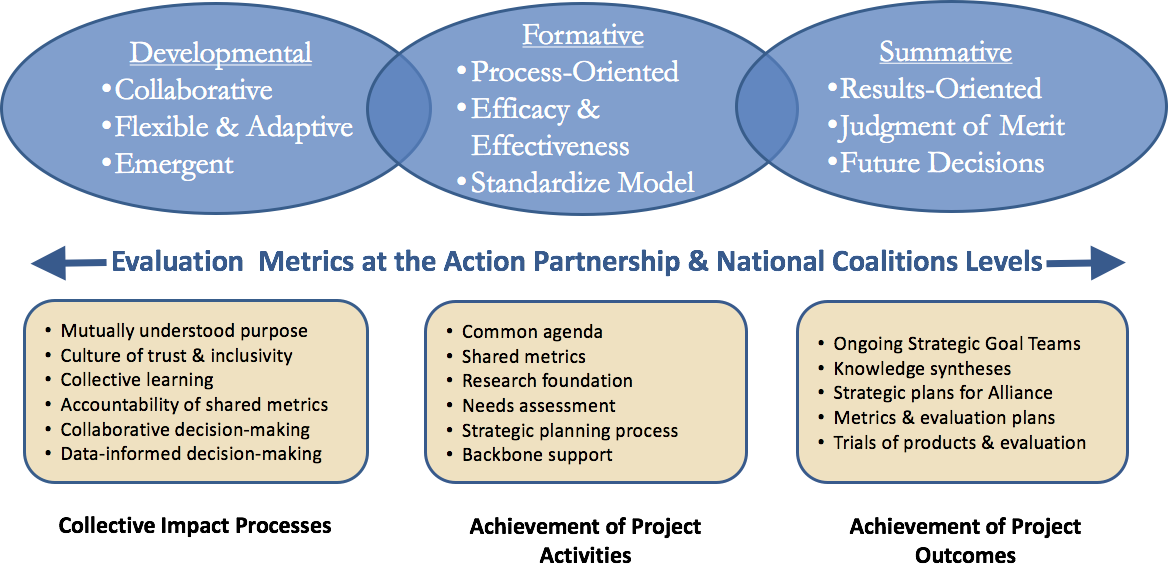 Evaluation also supports our collective impact practices of continuous learning, reflective practice, asking questions, and challenging assumptions.
We also evaluate our collective impact process itself. This evaluation does not take the form of a traditional program evaluation:
It is not…
Measuring the impact of a single intervention
Using performance measures to determine success or failure
A linear process
It is…
About progress & impact of a change process
Information / data for adapting & improving
An adaptive, iterative approach to the process as a whole